About HOAG Property Management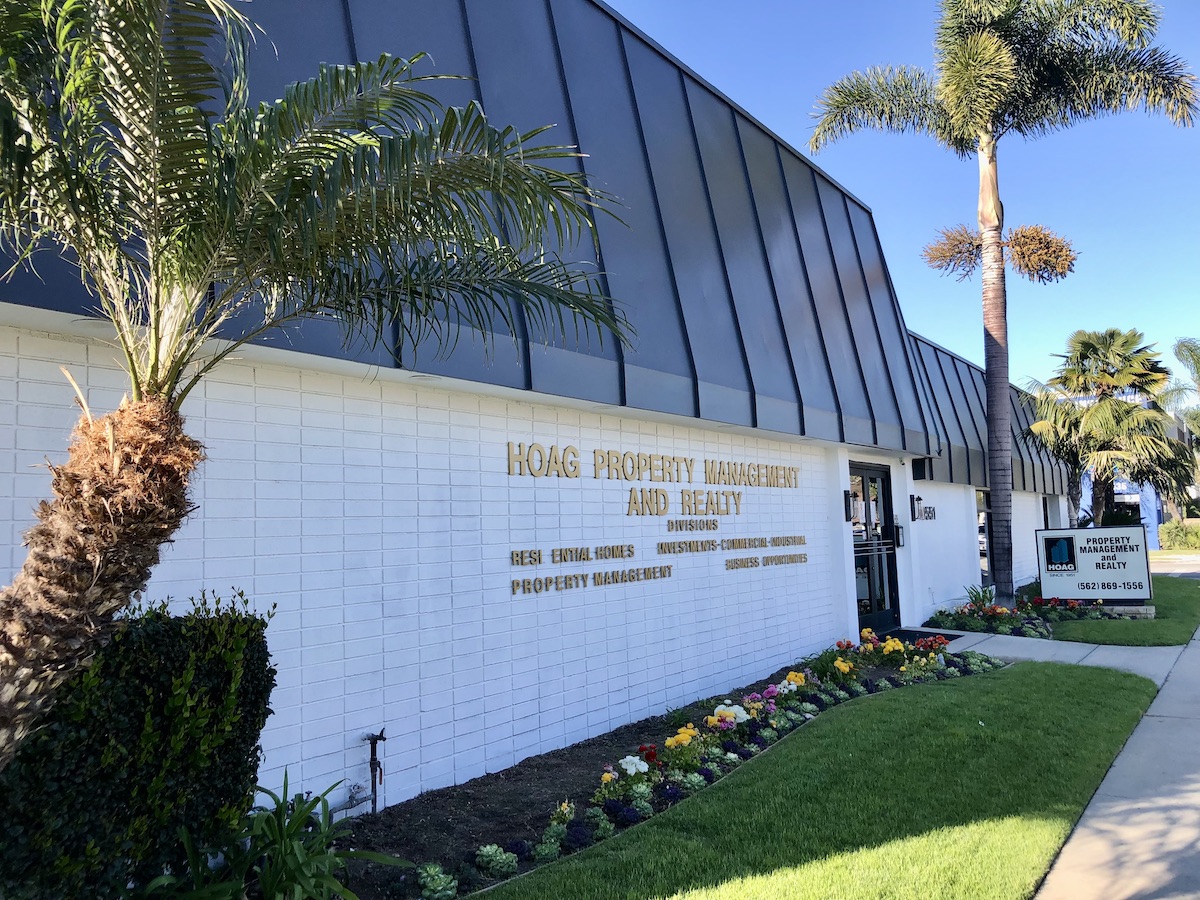 PROFESSIONAL PROPERTY MANAGEMENT SINCE 1951
Over a half of a century of providing superior property management and brokerage services to the surrounding communities.  When owners and communities look for experience and reliability in property management they turn to Hoag Property Management, Inc.   Hoag's excellent reputation has been built upon a corporate philosophy of integrity, knowledge, leadership, teamwork, and personalized service.
Because we work at it 24 hours a day, property management being our primary business, we sincerely believe professional property management doesn't cost you money it makes you money!
OUR MANAGEMENT AND TEAM MEMBERS WILL MEET YOUR NEEDS….
Hoag Property Management, Inc. is an active member in the local Chamber of Commerce, Board of Realtors, and the Apartment Association, California Southern Cities.  The members of our team are disciplined professionals whose talents are enhanced by a program of continued education and by actively participating in the Institute of Real estate Management, (IREM), Community Associations Institute (CAI), and California Association of Community Managers (CACM).  Our staff members include state licensed brokers, Certified Community Associations Managers (CCAM) and candidates.  All of our staff members combine their varied skills and shared talents to benefit you from the moment we assume responsibility for the management of your property.
PROVIDING THE BEST IN PROFESSIONAL PROPERTY MANAGEMENTS SERVICES….
Recognized for our valued expertise and success throughout the past half century, Hoag Property Management, Inc is a property management firm that views each property as unique and is able to offer a full array of management services; full service property management, financial management, real estate brokerage with leasing, rental and sales capability, with a small in-house maintenance staff.  We tailor the management services to an owner's or community's specific needs and objectives so that the day-to-day management of the complex enhances the quality of living within the community and builds value in each ownership.
Some of our services include:
Homeowner Associations
Residential
Commercial, Industrial, Office Buildings
Homeowner Associations
Full service, financial only, and facilities management
24 hour emergency service
Assessment processing; provide monthly statements, account status, prompt handling of all delinquencies
Timely deposit of all funds
Prompt payment of all Association bills
Excellent communication with Association
Prepare warning and violation letters
Monthly community inspections
Prepare Association Newsletter
Timely comprehensive and computerized financial reporting
Guidance and instructions to Board
Annual insurance audits
Vendor and contract supervision
Budgeting and financial review
Rapid processing of escrow demands
Residential
Commercial, Industrial, Office Buildings
Hoag Property Management is proud to be continuously managing several residential, homeowner associations, and commercial properties for the past 20-30 years without any break in service.  Superior customer service and communication through our team of highly trained and knowledgeable staff make this possible. If you are interested in finding out more about our company and the services we provide please call us 1.562.869.1556.