Owner of the Harper Property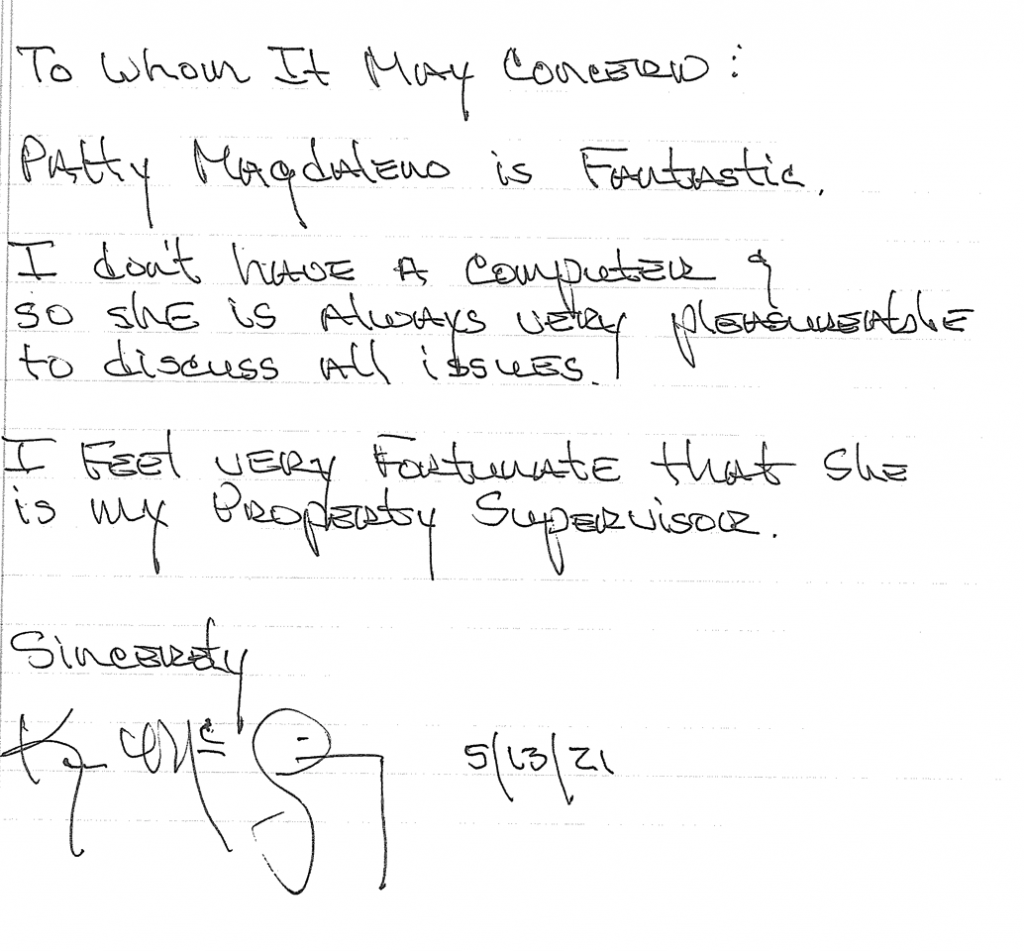 Exceptional Service!! Just dropped off payment with accounting department. Very friendly and professional. No time wasted. Thank you 👍🏽
The Accounting Department for HOAG has their business in order. I love the option to pay online. Sadly, many property companies don't even have this option. My accounting questions were always answered with a friendly and professional voice and they always made me feel important. Being an accountant myself, I understand the difference between a good and a great accounting department and having friendly and professional members that make you feel important is part of a great Accounting Department.
Positive: Professionalism, Quality, Responsiveness, Value They have the best customer (tenant) service!!! I've been a tenant for 7 years, now. Since COVID-19 I've had a more active communication with the management team. They show RESPECT, TRUST and SUPPORT. They helped me thru my difficult times and responded every email and call attentively. Special thanks too Griselda Perez, Fabiola Guerrero and Vince.
After researching and interviewing several property rental companies, our family decided to entrust our property with Hoag in Downey. The team at Hoag has been amazing since the very beginning. They're very timely with their responses, payment deposits, and even throughout COVID we've never had to worry about a thing. If you're considering hiring a property management company in Downey, South Gate, or any of the surrounding cities, then put them at the top of your list. Thank you!!
Positive: Professionalism, Quality, Responsiveness, Value I have been a tenant with hoag property management at a 1 bedroom and a 2 bedroom property. They have really nice properties at a reasonable price worth the experience working with them and living in one of the properties they have available. I had the best experience with them, both properties were kept always kept clean. I worked with property supervisor Lilian Pineda and she was always so prompt to help and answer any questions I had. If you are looking for a place and hoag property management has it available, I would say go for it! Thank you hoag property for your great quality of work, professionalism.